'Saving the best way for the things that matter to you.'
'Saving the best way for the things that matter to you.'
'Helping your funds do more for longer.'
Post-retirement Financial Management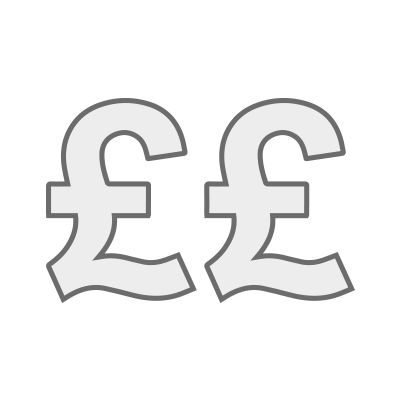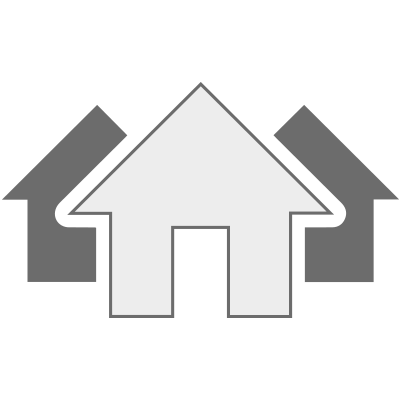 Pension Drawdown, Annuities and Investment Advice
Credencis, a Nottingham pension adviser firm, making your money do more for less, for a retirement you can enjoy.

What we do
Expert advice on pension drawdown, annuities and portfolio management.
Credencis are pension drawdown specialists helping clients with their post retirement needs; drawdown, annuities, investment advice, and estate planning
Where are we located
The main office is situated at the centre of the East Midlands triangle (Nottingham, Derby and Leicester).
As Credencis is centrally located, our advisers are favourably situated to reach clients within shorter time periods. This also means the client can receive more time if neccessary for appointments.
Credencis are proud to have obtained the Certificate of Excellence with 'VouchedFor', which shows the great job they are doing for theirr clients, currently achieving 4.9 out of 5 standard from the most recent 57 testimonials.
Want to know where your pension is predicted to be heading with current market rates?
Please make use of our pension calculators to determine the estimated growth of your retirement funds.
Capped Drawdown Calculator
Pension Adviser Guides
Reading and absorbing the correct information regarding pensions, annuities, auto enrolment, SIPPS, investment tax and other related services can take time. Why not download our pdf pension adviser Nottingham guides to read at your convenience.
Your retirement in safe hands

Credencis strongly comply with firm FCA legislation on conduct and when presenting any advice to clients concerning finances, investments and savings. Clients are treated with equality, fairness and with all due diligence, irrespective of their background, status and world view.
Stuart Layzell – 13th May 2020
My pensions were in a bit of a mess, and I wanted them streamlined. So under a friend's recommendation, I contacted Brian. Brian swapped my old stagnant pensions into different schemes, they have since both seen major growth. The service has absolutely been above and beyond expectations. Our dealings have always been more than satisfactory. Brian is a very personable, and flexible as a professional.
Anthony Siddons – 12th May 2020
Brian is there for you through the difficult times. He keeps me up to date and has been providing additional information during these trying times of lockdown. He continues to provide excellent advice and works at a level of communication between advisor and client on an individual basis. The pension continues to show excellent growth.
Jason Litchfield – 11th May 2020
I contacted Brian to start my first private pension many years ago. Brian helped me by setting up a plan for me to make contributions and since then has advised me on mortgages, investments, and life insurance. The investment has not always been as lucrative as I would have liked, but this has been due to the world's financial climate,' not a reflection of advice received from Brian. I am satisfied with the service I receive from my financial adviser.
Mark Vaughan – 3rd May 2020
Brian advises me how to get the best returns with my money. I have recommended him to friends and they are all highly impressed with his standards of service, if he thinks your money is already in the best place – he tells you how it is.
Zoe Parton – 30th April 2020
I contacted Brian to review my financial future in terms of my pensions and to potentially amalgamate 2 into one. We have been using Brian for many years now. Brian found a company for me to transfer my pension with a better return and within that to select funds which could increase my pension value. I am happy with the outcome of my pension. Sorry Brian, you have tried to have annual reviews with me that I haven't always followed through.
Steve Hallam – 28th April 2020
I contacted Brian for help with my existing personal pension. Brian has always given me excellent advice regarding all aspects of my personal pension, I am pleased with all aspects of the service. Thank you again for your constructive advice.
Paul Brown – 27th April 2020
I needed to consolidate my various pension pots, with the intention of maximising the investment capabilities. Brian recommended I set up a drawdown pension and carried out a lot of detailed work. He placed the pot in investments that are in line with my attitude of risk and my ethical preferences. I am delighted with the outcome. I remain one of Brian's clients and am likely to stay with him. Given the unusual times we live in, Brian's advice is valued. I can't identify any areas where Brian can work better. He has carried out my wishes and provided a product I am happy with.
Nic Bracegirdle – 26th April 2020
I contacted Brian to collate and reinvest my pensions. He gives good easy to understand advice and acted on my behalf to sort out a drawdown plan best suited to my needs. I am more than happy with Brian's professional advice and the ease of getting advice and regular reviews
Mike Richardson – 25th April 2020
I had a reasonable sum upon my retirement and opted to seek expert advice. Out of several companies, I settled on Credencis as my best option. He went to great lengths to establish my risk preference and which companies he considered my best options. The only thing which grates with me is how much the administration costs would be. I am sure the investment companies are very well paid – and probably earn it. If the investment is sound & the market is good it is better than relying on small interest savings accounts. As Brian has told me it is a long term investment.
Karen Wilson – 23rd April 2020
We need someone we could trust to manage my husband's pension pot. We were recommended to Brian who informed us of all our options without influencing us. I am very pleased with the performance of the pension funds. Thank you for all of your help and support over the years especially now which is a very sad time.
Jim Mee – 23rd April 2020
I had frozen my pensions for a number of years. Brian transferred all 3 of my pension's into 1 with ease. We have seen a great return on investment so far. He is a matter of fact sort of guy who gives you his honest opinion in what is best for your situation. Great advice given as usual Brian keep up the good work.
Jill Caley – 23rd April 2020
I needed some understandable and impartial advice about my pension plans and my retirement planning for the future. Brian looked at my pension with my former employer and my current money purchase arrangement with my new employer and made recommendations and consolidated my pension plans. I have moved forward/upwards with my existing pension in the last 12 months and I am now saving more for my retirement and maximizing my tax relief allowances. He keeps me informed at every stage of the process. Thanks a million Brian keep up the good work!
Russ Morgan – 23rd April 2020
Brian is always there for you during these challenging and worrying times, his commitment to myself and wifes investments is second to none. We have received advice via a web link that went relatively smoothly as he took on board our concerns r.e. our investments for the future and reassured us that all will turn around in the future. Thanks for being there for us Brian during these tough times as I'm sure you are aware of are very concerning on the financial front.
Sharon Turgoose – 23 April 2020
I needed advice with my final salary pension. He helped me transfer my old employers pension to a personal pension. He advised me on all my options for my final salary pension, and the advantages and disadvantages of transferring. Everything was explained to my satisfaction.
Judith Hopkins – 22nd April 2020
I was recommended to Brian as I wished to invest some money being fed up with bank account rates. An ISA was set up and covered with me in a professional manner.
Thank you for your help.
Vicki Powell – 22nd April 2020
I needed professional advice and was recommended to Brian. I have always been happy with his advice and solutions.
Ian Emm – 22nd April 2020
I have always been happy with the clarity of advice given to me. Brian always gives me a good explanation of how my pension is performing. Brian makes sure the money I have invested makes as much money as possible. The pension funds always hold their own and usually make some profit. Overall, I am completely satisfied with the service Brian gives me.
Ian Pegg – 22nd April 2020
I originally needed to review several company pension schemes I had with a view to the best option for me to either keep them in place or consolidate them. Brian spent the time reviewing the pensions schemes, and based on my personal circumstances advised me of the option he considered best for my future. There was no obligation to follow the advice, but based on our conversations of all the different options, we agreed on a strategy that suited my outlook for the future. I have definitely seen the outcome I was looking for, as I receive annual reviews and can see the benefits of my choices and the additional funds I now have in my pension pot. I am very happy with the current situation and look forward to a positive future. I have already recommended Brian to my friends and work colleagues.
Tracey Beaumont – 22nd April 2020
I needed to sort out my pension and my mortgage. Brian was recommended to me. I am very happy with the service provided.
John Beaumont – 22nd April 2020
At 55 years old I wanted to cash 25% of my former workplace pension in, also putting my money into a better fund. Brian made a lot of suggestions/options and talked me through everything in terms I understood and I've been well pleased with the results. Thanks for all your help/ advice.
Alan Arnold – 22nd April 2020
I had reached retirement and contacted Brian as he was pretty local to me and I needed some pension advice. He is always at the end of a phone if needed. Very happy, keep up the great work Brian!
Joanne Wilson – 21st April 2020
Brian has kept in contact annually to check on my financial health. He has moved monies after consultation to obtain better rates. His advice has been professional reliable and thoughtful and has assisted me considerably.
Steven Lewis – 29th March 2020
My pensions were in a bit of a mess, and I wanted them streamlined. So under a friends recommendation, I contacted Brian, he swapped my old stagnant pensions into a different schemes, they have since both seen major growth. The service has absolutely been above and beyond expectations. Our dealings have always been more than satisfactory. Brian is a very personable, and flexible as a professional.
Mark Greensmith – 1st January 2020
I was recommended to Brian Flindall for pension advice. I wasn't happy with my previous pension provider and I wanted some advice on the best way to change my final salary pension. We talked over the possible alternatives to my current provider and the pros and cons of transferring and where we could get the best outcome that suited my needs when I was completely happy he did all the necessary work and it all went really well. I am now looking forward to having control over my pension fund and leaving a legacy.
David Ford – 30th December 2020
I am now 55 and wanted to make sure things were in order with my various pension pots. Brian helped me review the current situation and consolidate some of my pensions and allow them to be more easily managed. Yes, my pensions have now been moved where deemed appropriate into a more manageable fund.
Ian Snell – 16th September 2019
I was recommended to Brian by a close friend. My initial contact with Brian was for investment and future planning. Brian showed me what options I could take regard my investments and with a view to supplementing my pension once I retired. The tax implications were discussed as well as future inheritance planning strategy. Having now retired I am delighted with the results and ongoing advice that I receive. I am pleased with the whole package so I can't offer any suggestions
Simon Jenkin – 8th September 2019
Brian was referred to me by my accountant as I needed to review all my pensions including my final salary pension. He offered a full review and advice service and helped me move a final salary pension which was not worth anything leaving it where it was. I am happy with the outcome.
Sharon Turgoose – 6th September 2019
I am looking to take semi retirement in the next couple of years. Brian advised me on my options and put a plan in place to help me with my plans. I can now see a strategy that will pay off. I am very happy with the Pru Fund recommended.
Malcolm Bowen – 16th May 2019
I am an existing client of Brians and was looking to draw a lump sum from my pension fund. Brian advised me on all the right options and helped me pick the right solution. Thank you.
Newsletter
Every two months we release a newsletter detailing interesting and important developments related to savings, pensions and investment fund management
Credencis is authorised and regulated by the Financial Conduct Authority – click on the button to read the required legal statement.