1 – Pension Freedoms – What are your next steps?
Make sure you have a clear picture of what pensions you have- some people lose track of old pensions from previous jobs, especially after moving property. Use the free government service to track down your money:
www.gov.uk/find-lost–pension
2 – If you have various pensions from former jobs think about whether you want to 'tidy up' your Pensions
There could be benefits in bringing them together and consolidating them in one pot, so it's easier to keep an eye on what they're worth and how they're invested. This might not be suitable for everyone, and professional advice should always be obtained.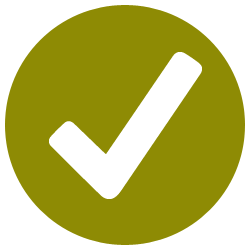 3 – Check if you are making the most of your workplace pension
Your employer might match some of what you pay in. See if you could afford a bit extra each month to give yourself a better opportunity to build a larger pension pot. Remember that for every £80 you pay in, and depending on your particular situation, this normally gets topped up with £20 in tax relief, and more tax can be reclaimed if you pay tax at a higher rate.
4 – Make sure your Beneficiary Nomination is up to date
The new changes means it's easier to pass on your pensions to loved ones. Your pension provider will normally look at your Beneficiary Nomination when deciding whom to pay your savings to, and your Will isn't relevant. Keep your Beneficiary Nomination up to date by requesting a form from your pension company, or you might be able to do this online.

With the new flexible rules about inheritance to bear in mind, you may want to work through these decisions together.
6 – Check how your pension savings are invested
You might have selected the funds years ago, and they may no longer reflect your wishes today. Or perhaps you are in a poor performing fund.
You're approaching retirement and have Individual Savings Accounts (ISA) or other savings, you may want to review these and consider moving your savings into your pension in order to make the most of tax relief. This won't suit everyone but is worth considering.

The new flexibilities also give more opportunities for scammers. So remember, if it sounds too good to be true, it probably is.
9 – Consider reviewing your retirement plans in light of the new rules

To make sure you're on track to meet your retirement goals, it's important to review your pension savings and estimate the income they're likely to generate in retirement. If there's a shortfall in your savings the earlier you spot it, the easier it will be to fix.
10 – Think ahead about how you might want to access your savings in retirement

You'll have a choice of accessing cash, keeping your savings invested, drawing a flexible income, buying a fixed income or some combinations of these.
Questions or need advice? We can help.