The television presenter, Kate Garraway, has recently spoken of the difficulties she is facing due to not only her husband being in hospital in a coma due to his awful fight with the Coronavirus, but also dealing with general paperwork is becoming more and more difficult due to a lot of policies being held in Derek's name.
With Derek sadly not having Power of Attorney, a document that would allow Kate to act on his behalf, she will not be allowed to carry out simple tasks and discuss policies in Derek's name.
So, what is the importance of having Lasting Powers of Attorneys in place and how exactly do they work?
A Lasting Power of Attorney (LPA) allows an individual to appoint a third party to make decisions on their behalf when they no longer have the capacity to do so themselves. If a person doesn't have LPAs in place and they become mentally incapacitated, their loved ones can face long delays and an onerous application to the Court of Protection to gain access to their finances and make decisions on their behalf. During this process, assets are likely to be frozen, including joint assets, and this can cause significant problems for relatives who may need to make arrangements to pay bills or pay for any ongoing care needs.
There are two types of LPA: a Property and Financial Affairs LPA and a Health and Welfare LPA.
Property and Financial Affairs LPA
The Property and Financial Affairs LPA gives attorneys the authority to look after the donor's finances – including buying and selling property, dealing with bills, running bank accounts and investing money.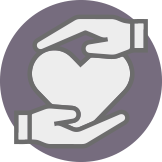 Health and Welfare LPA
The Health and Welfare LPA allows attorneys to make decisions about medical treatment, or day to day care, on behalf of the donor in the event that they become unable to make those decisions themselves.
Business owners can also create separate LPAs for their business interests allowing them to appoint specific attorneys to look after their business affairs. This prevents personal attorneys exposing both themselves, and the business in question, to unnecessary risk.
A person's loss of capacity can also have a direct impact on the ongoing relationship that professional adviser's develop with their clients. If a client loses capacity without LPAs in place, the Court of Protection will make an order specifying who can access and manage the client's assets, and more often than not these orders are granted to social services. There is no guarantee that the person appointed, or indeed social services, will have either the power or the inclination to continue to use your services. With a valid LPA, however, a client can specify that they would like their attorney to consult with the adviser, and continue to use their services. 
Questions?
Want to discuss LPA further? We can help.