A year in review(s) – a word from Credencis Director
It was an unexpected honour to be presented with the top rated award for financial advisers in the East Midlands region for 2019. The team continues to work hard, be diligent and provide a very good level of source with a focus on consumer satisfaction and trust. Any other hard working adviser will tell you that the job requires continual effort to stay abreast of changes in both practices and laws governing financial conduct as well as acutely monitoring investments in order to provide accurate information to the client. Personally I am very grateful to all our customers who felt inspired and took the time to say so many positive things about the services we provide, without their support of course, this response would not exist. The award has fuelled a desire to strive continually towards exceeding the expectations of customers, this will hopefully instil a strong sense of trust and satisfaction for their financial futures.

Brian Flindall – CEO – Credencis 2019
What is vouchedfor?
The fundamental purpose of vouchedfor is to provide prospective clients looking for financial advisers, mortgage advisers, solicitors, and accountants accurate and recent reviews of their services voted for by the historic clients. The site is capable of displaying their entire list of submissions with descriptive content and a comprehensive rating system
How does these advisers become registered?
The site company is rated the highest in the UK, they perform the most stringent checks on business applicants wanting to be listed on their site.  There is a subscription fee that is charged to each professional. As the fee is continued to be met, so the feedback review service is maintained. The cost is the same for every subscribed professional and so there is no way to influence the reviews that are written or affect search engine rankings in favour of each individual professional.

What checks are performed?
Check with Financial Conduct Authority
Relevant supporting education/qualifications verified
Fee charges and the transparency thereof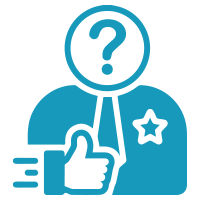 How can I know that the reviews left by clients are genuine?
Unlike some review sites, vouchedfor employ full time staff that are tasked with performing a list of duties to weed out false submissions for padding and other nefarious review activity.
The main activities undertaken by review staff
Continual monitoring
Submission streams are observed to detect reviews that are fraudulent with follow-up investigations carried out when needed.
Verification of all reviews
Professionals listed with vouchedfor have an obligation to verify each reviewer as a genuine client, this method enables identification of the culprit behind nefarious review activity.
Non-biased selection
When a registered professional fails to identify a reviewer, vouchedfor will themselves contact the person who left the review in order to verify the authority of the review. This prevents professionals from only verifying clients who are likely to provide them with favourable reviews.
Editing prevented
Reviews are presented in their submitted form, be they positive or negative. With that said, advisers also have the public right to respond and in the case of abusive reviews, have them removed.
Questions or Need Advice?